Matt Scott the veteran player wants to experience the rugby league fun side again after the nine months. He was recovering from the ACL injury which called his 2017 campaign.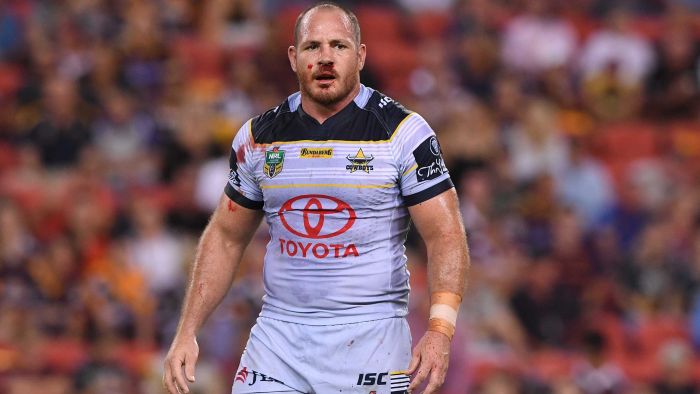 The talk about veteran player remains always on air and it is about his sitting out a year of NRL footy, not having an extra punishing season of any kind of wear and tear on his body.
Nevertheless, talk to him and then you start understanding the competitive drive which is present in the professional's hearts like of 32-year-old North Queensland Cowboys prop.
"I am looking forward to play the game again. Since round two, I haven't played any competitive and I do miss it a lot," Scott told NRL.com. You get tired of just training."
He further added that "I get many comments from people that on the body, it would have been good to have a year off, and I believe everyone do not remember the amount of hard work that one put into rehabilitating an injury like this. I have spent almost nine months time doing really hard work and now I am eager to see the funny side of rugby league once again, which is going away and hanging out with my mates, playing footy again."
Scott said that it really extremely pleased to see his teammates lift in the absence of Johnathan Thurston and himself in their run to the Telstra Premiership grand final. But that happiness was tempered by the feeling how desperate he is to be out there alongside them.
He said "This is the first time I have been so curious about the match and trust me; I haven't missed that footy in my career before this much. So, it is the time to make the comeback and start the game once again."