Jordan McLean the powerful player walked into the very first day at his new club. According to the reports, he is one of the best signing of the summer with Cowboys teammates. Hope in the coming year, he will bring a new dimension to the team with his performance.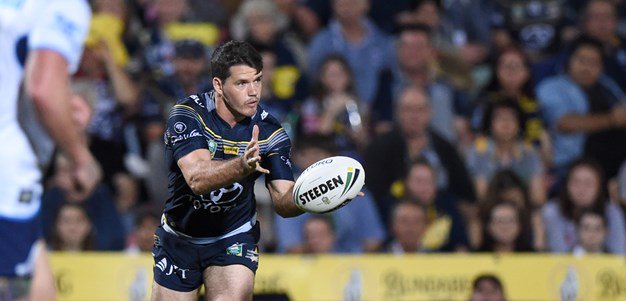 He played a key role in World Cup triumph of Australia and in North Queensland he received the heated introduction to life with some fitness testing on Tuesday.
He adds good size to a squad and in the year 2017, they were beaten grand finalists without their two best players.
Along with the co-captains Matt Scott and Johnathan Thurston back on the training paddock and eager to play again, the inclusion of McLean in this pack already powering two of the best young forwards in the game and this make the team of Cowboys one of the early premiership favorites with pundits and bookmakers alike.
Matt King the Roosters assistant coach has a couple of handy recruits himself with James Tedesco and Cooper Cronk joining the Tricolours but on the evening of the first run of McLean as a Cowboy said the former Storm prop the best buy of the off-season.
On the Bill and Boz program King said "There is one player at the top of my list and I believe he is the best front-rower in the game and that is none other than the Jordan McLean".
"For what the achievement of the Cowboys was last year with the team that they had without Scott and Thurston, you added McLean into that team. With McLean and Matty Scott playing on the upfront, the Cowboy team is going to be there next year. He has all the strength and potential to bring the team to the top."