Dylan Pierias played for Melbourne city in the 2-2 draw with Brisbane Roar.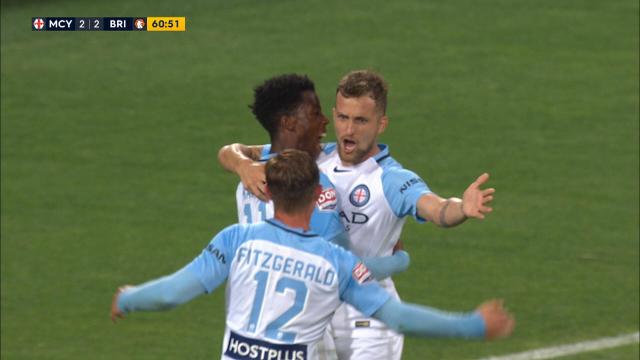 The team has several injuries and a raft of suspensions that necessitated the addition of the 16-year old rising star in a makeshift defence. The youngster displayed maturity, as he was decent in the role against the full-strength opposition.
Pierias repaid good the faith in him as he displayed a calm demeanour, contributing to the youthful team Coach Michael Valkanis fielded. He made the record of being the youngest player from the city's College of Football to play in the A-League.
"I was playing Aussie Rules at the time just for my local club. We still liked soccer though, my family, so I hopped up and watched the World Cup games and just loved it. Tim Cahill, he was one of my favourite players. I asked my dad if I could give this game a go and he said 'sure'," the youngster said, describing how the exploits of the Socceroos a decade ago brought him into the game.
He added that the tournament was the turning point for him. Pierias is now playing with those dream stars like Cahill and he could line-up against the former Everton man this weekend when they play Wellington Phoenix.
Pierias is a key man in the youth team. He played in the Y-League Grand Final two weeks ago as they defeated Sydney FC 3-2. Since then he has been training with the senior team, working with different nationals like Aussies defender Ivan Franjic, Uruguay international Bruno Fornaroli and Denmark international Michael Jakobsen.
Pierias insists that Cahill is the one that has left the most impression on him. Franjic and Jakobsen are out injured so Pierias might get another shot this weekend in New Zealand.