Dylan Pierias played for Melbourne city in the 2-2 draw with Brisbane Roar.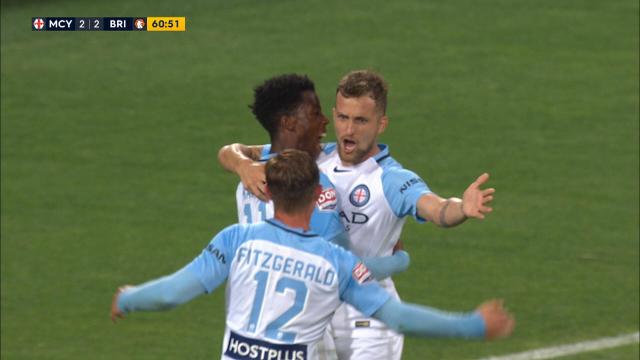 The team has several injuries and a raft of suspensions that necessitated the addition of the 16-year old rising star in a makeshift defence. The youngster displayed maturity, as he was decent in the role against the full-strength opposition.
Pierias repaid good the faith in him as he displayed a calm demeanour, contributing to the youthful team Coach Michael Valkanis fielded. He made the record of being the youngest player from the city's College of Football to play in the A-League.
"I was playing Aussie Rules at the time just for my local club. We still liked soccer though, my family, so I hopped up and watched the World Cup games and just loved it. Tim Cahill, he was one of my favourite players. I asked my dad if I could give this game a go and he said 'sure'," the youngster said, describing how the exploits of the Socceroos a decade ago brought him into the game. Continue reading "16-YEAR OLD BREAKS INTO A-LEAGUE" →